Climate friendly beavior in a playful way
On March 1, 2023, the Klima-Taler app was launched throughout Germany. After already being successful in cities such as Aachen, Darmstadt and Münster, the product is now available with all features for communities of all sizes as well. The app initially launched in 5 municipalities in the Rhine-Main region, in NRW and in Rhineland-Palatinate. The Climate Coin answers a problem in behavioral economics: knowledge about climate change does not change habits. If the knowledge brings a direct benefit, this benefit motivates for climate protection in the long term. Citizens earn Climate Coins through play and can exchange them for valuable regional services and products.
Climate change is such a big problem that many people think that their own behavior in everyday life has no impact on the climate. But this is not true. Many things we do cause CO2 emissions: what we eat, how we get around, and what we buy. That's why we can make a difference every day. This is neither about doing without nor about the indulgence of compensation. It's about making climate-friendly behavior fun and rewarding. This is where the Klima-Taler app comes in. It motivates people with playful elements or gamification to behave in a climate-friendly way.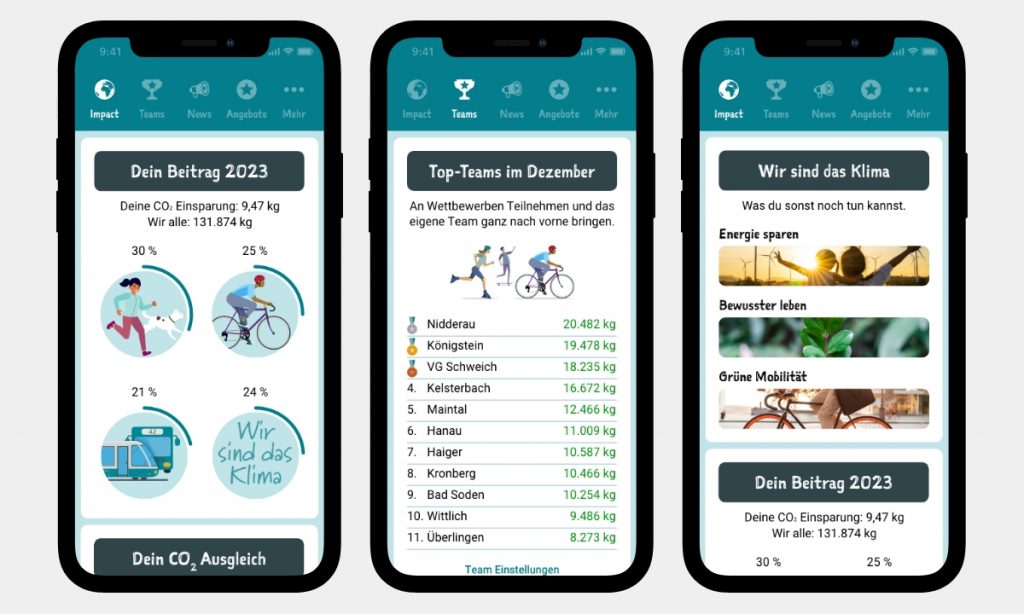 Since the beginning of March, cities, municipalities and districts started with the Klima-Taler app. Nidderau, Kelsterbach, Königstein im Taunus, Bergheim and Schweich are the first five municipalities to offer their citizens this option since March 1.
Just two weeks after its launch, the impressive figures show how well the Klima-Taler app has been received by citizens:
1,685 participants
6 free teams and 4 school teams
9,636 climate-friendly activities
17,290 kg CO2 savings
3,066 Climate Coins earned
Distances covered:
Running: 30,216 km
Cycling: 14,885 km
Public transport: 44,675 km
Long-distance train: 37,267 km
Using Klima-Taler app is fun and brings Climate Coins
We've spent many years doing environmental and sustainability communications for cities and businesses. So we know how citizen-oriented information works. And we know the importance of gamification, the playful communication of information. Because climate protection has to be fun in order to win over as many people as possible. The basic idea behind the app is that users produce their own climate currency, the Climate Coin, by moving around in a climate-friendly way. These can be exchanged for attractive discounts and rewards. This is an incentive. The users also can earn valuable Climate Coins by saving electricity, heat and water.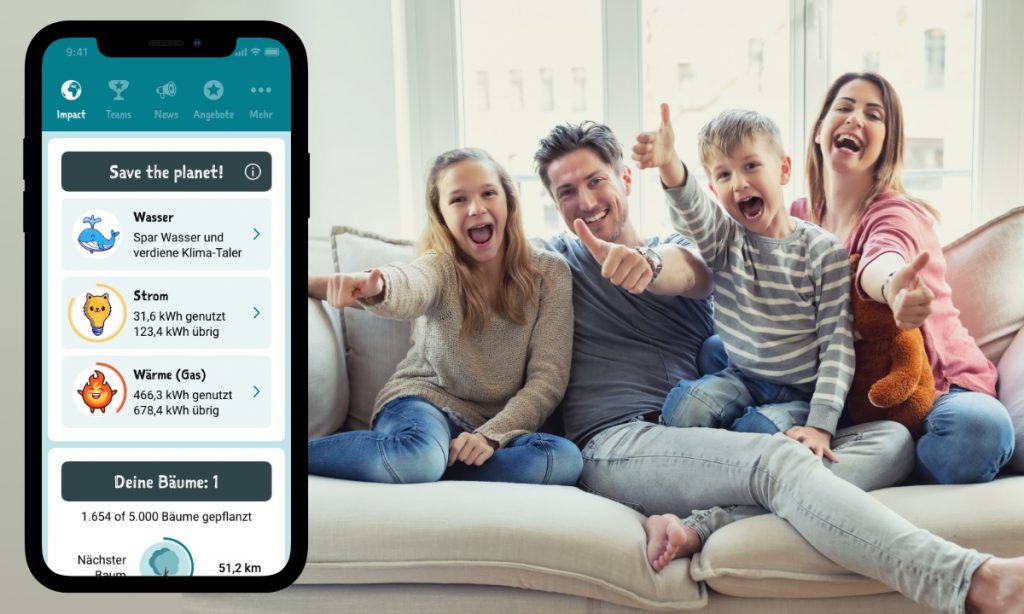 And the app is also worthwhile for citizens who are still lagging behind when it comes to saving CO2. They can improve their negative CO2 balance by offsetting it with their own Climate Coins.
Overall, the following applies:
"Gamification and a digital climate currency enable a new playful way in climate protection beyond prohibitions and renunciation." Daniela Schiffer, founder and managing director of Blacksquared GmbH.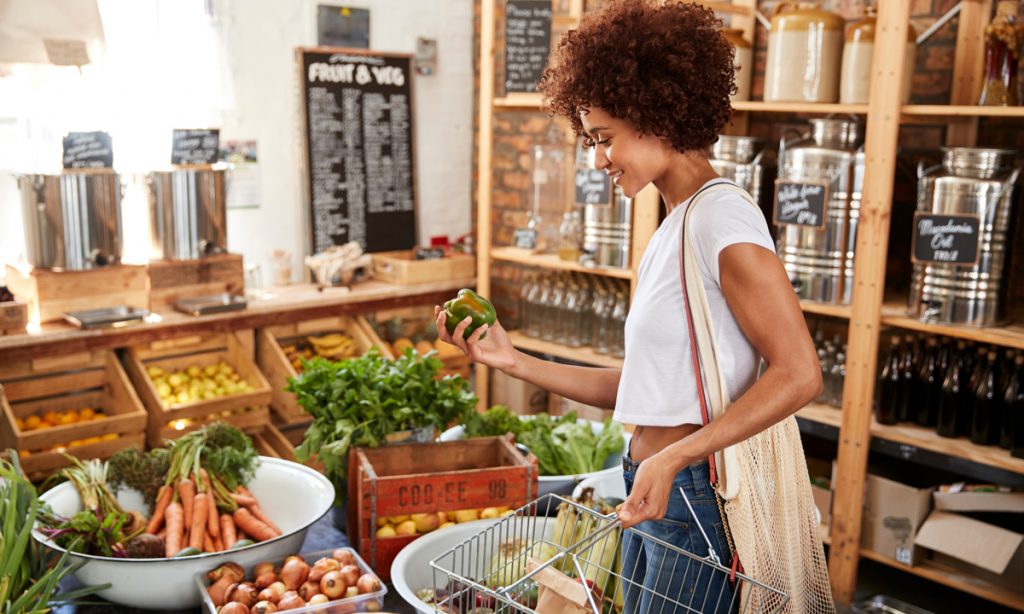 The Klima-Taler App for the community
For a fee starting at 4,800 euros/year, the Klima-Taler app offers many features that are attractive to communities. "It was important to us to activate as many citizens as possible to achieve our climate goals without a long lead time and without financial risk," reports Maximilian Barth, climate protection manager in Kelsterbach. Cities that have been using their Klima-Taler app for some time are pleased with the high participation rates. The city of Aachen, for example, was able to attract 5,000 participants to the Climate Coin app in the first eight weeks. 6 months later, around 20,000 participants are already collecting Climate Coins.
Regional companies and municipal institutions benefit from the Klima-Taler app, because: "For us, the aspect of local business promotion is important. Offering local retailers the opportunity to become climate partners and present themselves on the app's internal marketplace helps to reconnect citizens with stationary retailers. We are happy about every retailer who recognizes this and uses the opportunity of free advertising. More life is coming back to the city center," says Tanja Klähn, Economic Development in Nidderau.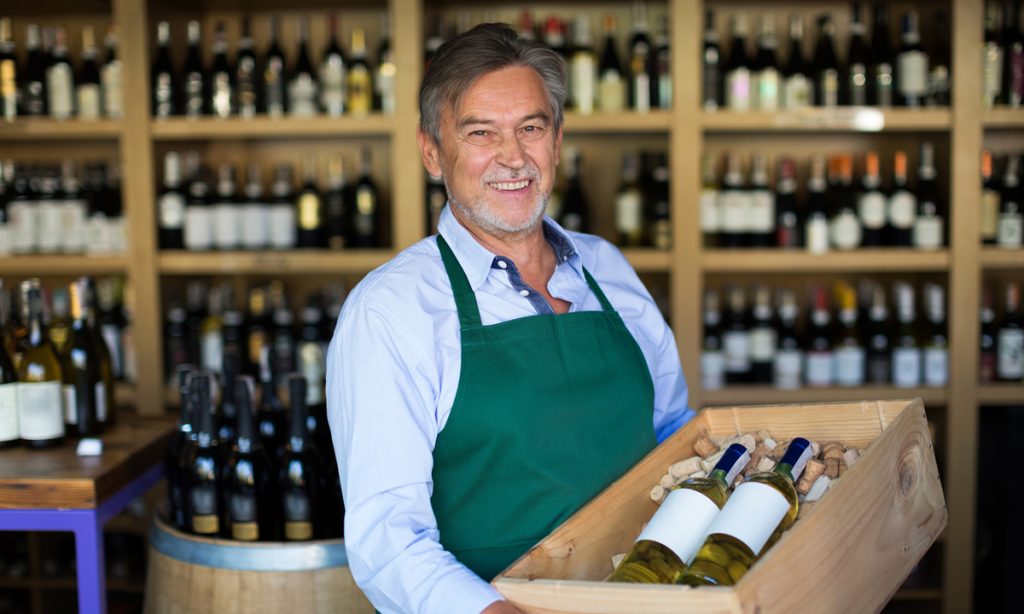 For others, the social aspect is particularly interesting. In times when many citizens are under heavy financial pressure, the self-produced Climate Coin offers a welcome savings opportunity. In Hamm and Aachen, for example, Climate Coins are eligible for discounts at municipal facilities, such as swimming pools and museums.
Support with marketing material
Blacksquared provides comprehensive marketing materials for effective communication. So this makes communication with citizens and local businesses very simple. The materials include posters, information flyers and banners to display the achieved values on the company's own website.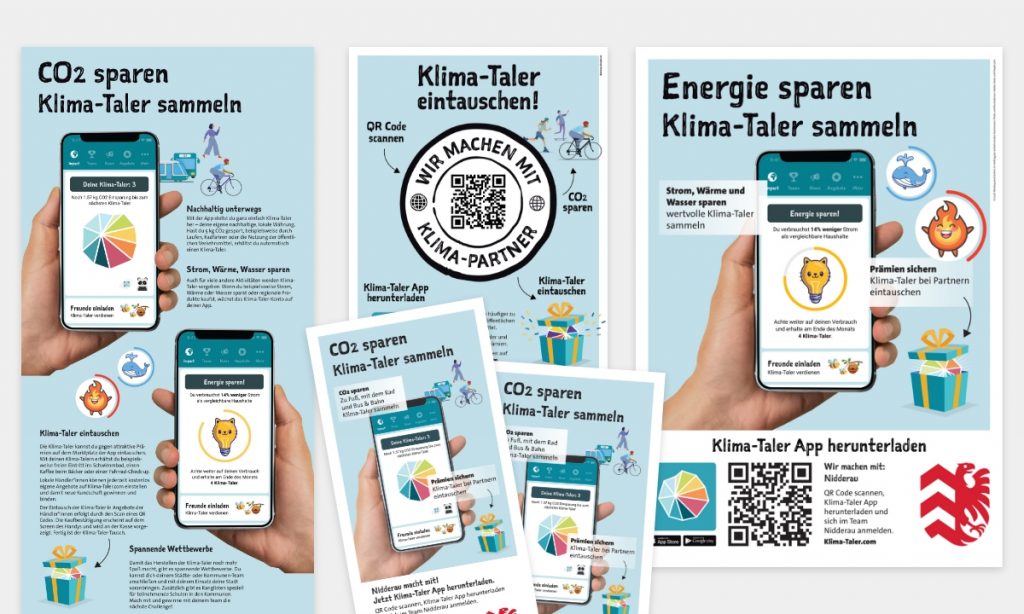 That's just the beginning: many municipalities are using their public relations efforts to launch the app. "We've met with a lot of interest from local radio stations, which ran their own reports with interviews from Bergheim citizens even before the app was launched," says Dr. Ruth Laengner, head of the Structural Change and Sustainability department, Bergheim District Council.
Some municipalities launch the app together with sponsors, who also support the communication around the Klima-Taler app. "The concept is convincing. We were able to win the Sparkasse Trier and the energy provider Westenergie as sponsors. And: Both companies now also specifically promote the environmental awareness of their employees," reports Florian Merten, Climate Protection Manager VG Schweich.
Overall, the involvement of local partners is the secret of success: "In Königstein, we were looking for a tool to also involve schools in climate protection. With the Climate Coins, this is easily possible. At the same time, the app goes far beyond green mobility – so we were able to easily integrate the topic of saving water," Daniel Zink, Climate Protection Manager Königstein im Taunus.
The app can be used anonymously, because depositing an email address, name or phone number is not necessary. The data is processed and hosted in Germany in compliance with GDPR. The underlying business model is the licensing of the climate protection platform to municipalities. The Klima-Taler App is available free of charge on smartphones with the Android and Apple iOS operating systems. A free portal is available for municipal institutions, cultural institutions and retailers to publish their offers on Klima-Taler.com.
More information about the Klima-Taler app is available HERE.
More information about the Climate Partner Portal is available HERE.