As a Climate Partner of your municipality, you actively support climate protection. At the same time, you draw the attention of potential new customers to your company and can market your own products and services.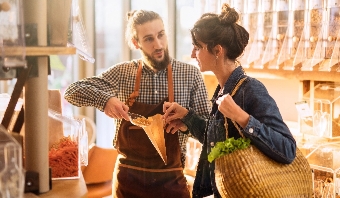 Acquire new customers and retain existing customers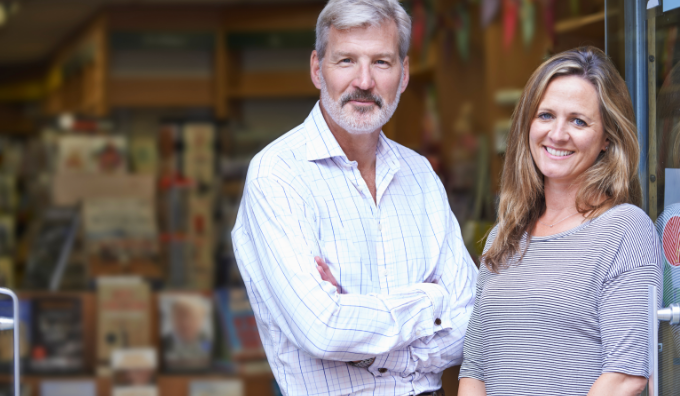 Increase image and awareness of your store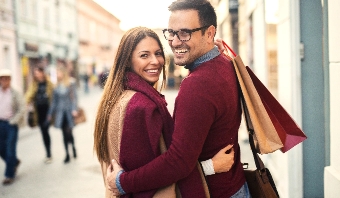 Profit from busier downtowns.
How the Climate Coins work
With your municipality's climate app, citizens actively save CO2. To do so, they walk more, use bicycles and public transport, leaving their cars more often. The app converts the CO2 saved in this way into Climate Coins, which can be exchanged for benefits such as a discount, an additional service or free admission at local partners.
As a Climate Partner, you and your offer become visible in the app's marketplace. Anyone who uses the app is your potential customer and can exchange Climate Coins in your store or in their web store. Participants are shown offers in the vicinity and are guided directly to your store by the app. This way, visitors from other cities will also find their way to your store.
How the exchange works at the PoS
In the video of the city of Hamm, we show how easy it is to exchange the Climate Coins at your cash register. You don't need any integration into your cash system. Simply register here and create an offer. Now quickly download the Climate Coin Partner Poster and place it near your cash register. That's it! From now on, your customers will find your offers in the Climate Coin marketplace and on a map in the app. This means more visibility for your products and services, more satisfied customers and a more livable city with diverse suppliers.
Participation is free of charge for you
Whereas with conventional bonus systems you have monthly participation costs or have to hand over a share of your sales proceeds to the operator, the Climate Coins partnership is completely free of charge for you. The establishment of the system and its operation are borne by your city or the respective municipal company. So when you formulate an offer, please keep in mind that it will directly benefit your customers. So feel free to give a decent discount that your customers will talk about among their friends. You can change the offers in your Climate Partner account at any time.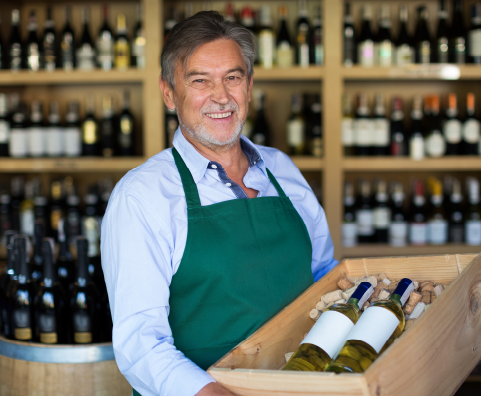 2. choose and describe your offer.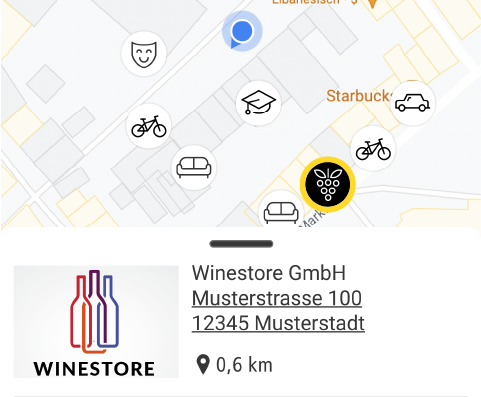 3. become visible with your offer in the climate protection app of your city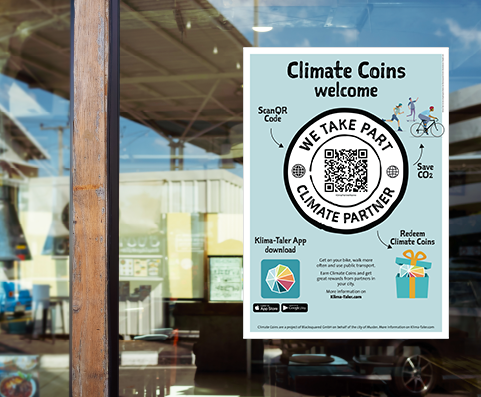 4. print out the Climate Partner poster and place it in a clearly visible position
What our Climate Partners say about the Climate Coins
"Our presence on the Climate Coins marketplace has noticeably raised our profile among dog owners. We offer a trial set for 4 Climate Coins and thus reach many new customers with extremely little effort."
Christian Salzmann, founder and CEO of PooPick and tester Eli
"The offer to receive a 20% discount on our glass drinking straws for 2 Climate Coins is extremely well used. The Climate Coins app makes it very easy for us to reach our target group. Especially nice: it's growing every day, as the app is being used in more and more cities."
Jonas Strube, Founder and Managing Director Röhrli
The easiest way is to offer discounts like a 10%, 20% or 30% off your next purchase. But you can also offer additional services, such as a free hot drink, a pretzel or free size change in a tailor shop. As a fruit merchant, you might give 5 apples, as a restaurant owner, the quart of organic wine, and as a bike merchant, the free check-up. Be creative, offer your customers something that motivates them to do more. Because one thing we have learned in the past years, the benefits have always paid off several times for all Climate Partners. Not only do you get new customers, you can also increase the loyalty of existing customers to your company. You gain a sustainable image, make more sales and contribute to making your community more attractive in the long term.
Check out all the amazing offers from others
Give it a try! Download Climate Coin app now.